Low Dose
Naltrexone (LDN)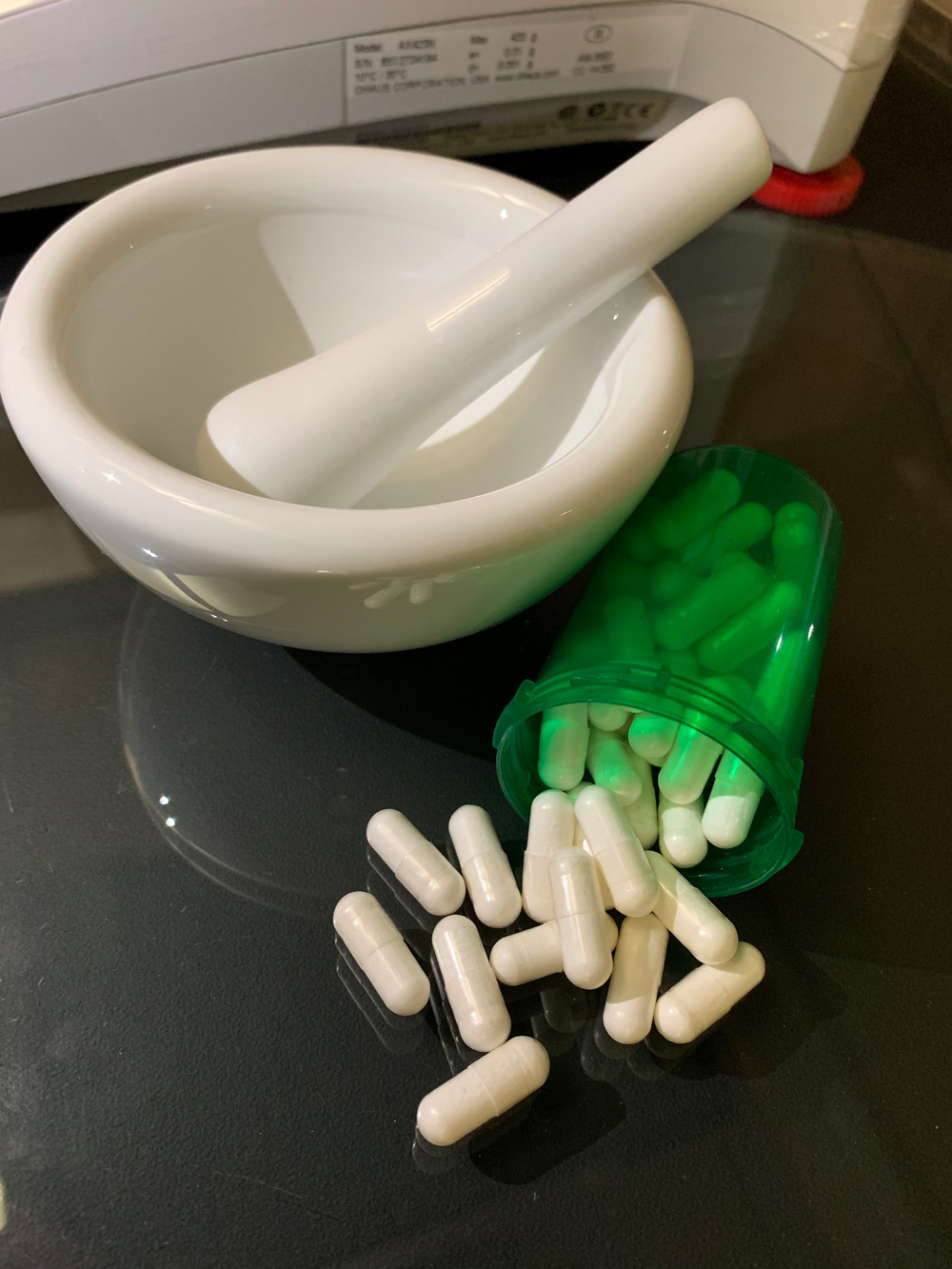 Naltrexone is an opiate/endorphin receptor antagonist medication mainly used for opioid and alcohol addiction. Naltrexone, at doses between 50-300mg, is normally utilized as part of a drug and alcohol dependence program to prevent relapses in people who became dependent to such substances and then stopped using them. Naltrexone completely blocks opioid receptors in the brain thus preventing the "high" when a person takes an opioid drug.
Low Dose Naltrexone (LDN), however, is the use of Naltrexone at much lower doses between 0.5mg – 4.5mg. These dosages are formulated at compounding pharmacies and require a prescription.
Low Dose Naltrexone also blocks opioid receptors in the brain, but because of its low concentration, it is cleared from the body after a few hours. Researchers believe that this short term blockade causes a rebound effect, resulting in an increased production of beta endorphins providing pain and stress relieving effects. Furthermore, this increased endorphin response helps modulate the immune system, reduces pro-inflammatory cytokines while increasing anti-inflammatory cytokines.
Low Dose Naltrexone has been used in the treatment of autoimmune disorders for over 30 years. There are many published clinical trials about using LDN for the treatment of conditions such as:
Chronic Pain Crohn's Disease
Multiple Sclerosis Fibromyalgia
Parkinson's Disease Various Cancers
HIV Glioma
PTSD Depression
IBD/IBS Ulcerative Colitis
Autism
Compounded LDN
Low Dose Naltrexone is prescribed at very low dosages at the beginning of therapy, usually around 0.5mg-1.5mg in order to avoid side effects. Most practitioners instruct their patients to take it at bedtime. LDN is well tolerated, but side effects are possible. Most common side effects such as vivid dreams, GI discomfort, headache and agitation are minimized when patients start at a low dose and increase as tolerated. Response to treatment is expected in 6-8 weeks.
MayaScript Compounding Pharmacy can prepare LDN in a liquid, immediate-release veggie capsule, sublingual drops or transdermal cream. We offer our patients a finished product free of corn, lactose, gluten, sugar, dyes and other unnecessary fillers. LDN must be compounded by a trained and experienced pharmacist who understands how the drug can be affected by the use of certain fillers. Our pharmacy acquires naltrexone, USP from an FDA-approved facility and prepares LDN according to our established quality control process.
For more information and to stay up-to-date with all the LDN research and clinical trials, please go to: www.LDNscience.org
Or go to our own research company to find more information on LDN and other cutting-edge therapies:
www.mayathera.com