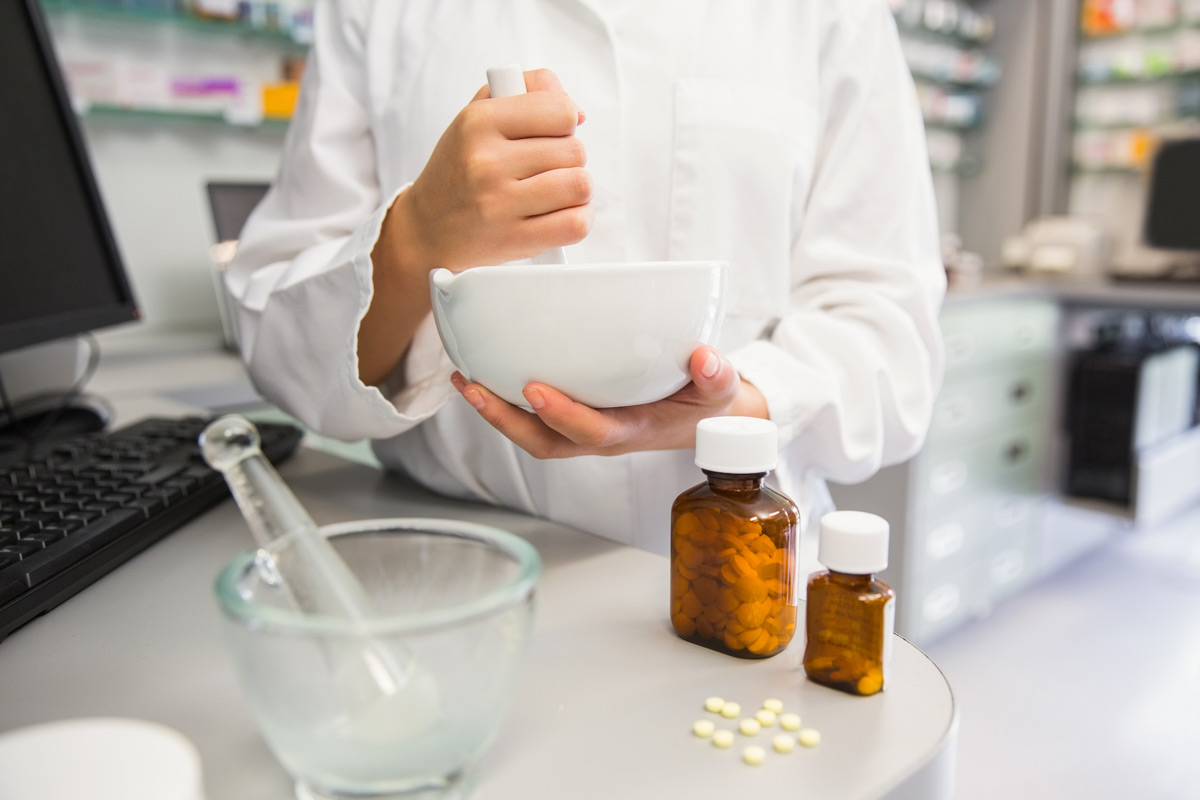 What is a compounding pharmacy?
Compounding is the art and science of preparing customized medications to provide patients with a pharmaceutical product that fits their unique needs when a standard marketed drug fails to do so. Compounded medications are ordered by a licensed physician, veterinarian, dentist or other prescriber, and mixed from bulk ingredients in a careful, safe and controlled environment by a licensed compounding pharmacist.
A Compounding Pharmacist has had an extensive training in the specialized art of medication compounding.
At one time, all pharmacies were compounding pharmacies. It was common for a pharmacist to use his knowledge in preparing medications for a specific patient, in a specific form that met his or her unique health needs, using the highest standards that were available at that time. Modernization at this time meant production of mass-marketed medications, and the compounding pharmacist role quickly died and became simply that of a dispenser. Today, the "one-size-fits-all" nature of many manufactured drugs doesn't meet some patients' unique needs.
Pharmacy compounding may be the only option when the patient is allergic to certain preservative, dye or binder in the available off-the-shelf medication
when treatment requires a different dosage not available commercially (like for infants, children, elderly or pets) when the medication needs to be flavored to make them more palatable for some patients, especially children when ingesting a drug is not possible (mouth ulcers, hospice, etc), the medication can be put in a cream, liquid, suppository or any other form.
Areas of Specialized Compounding:
Hormone therapy for women- bioidentical hormones
Hormone therapy for men- bioidentical hormones
Adrenal fatigue/thyroid hormones
Pain management – including transdermal pain creams and ointments and palliative care
Dermatology
Podiatry
Pediatrics
Wound Care
Sports Medicine
Dentistry
Veterinary Medicine
MayaScript ADVANTAGES
Pharmacists trained in alternative therapies and specialty compounding
MayAccurate system used for 10x accuracy for narrow therapeutic range meds (i.e. thyroid compounds)
3-24 hour turnaround time
Free delivery/shipping anywhere in Florida
Healthy Living
Pharmaceutical Grade Vitamins and Supplements
We are an Authorized Distributor for MD Prescriptives, Metagenics®, Ortho Molecular® and Xymogen®.